Contact and Appointments for Santa Fe Dental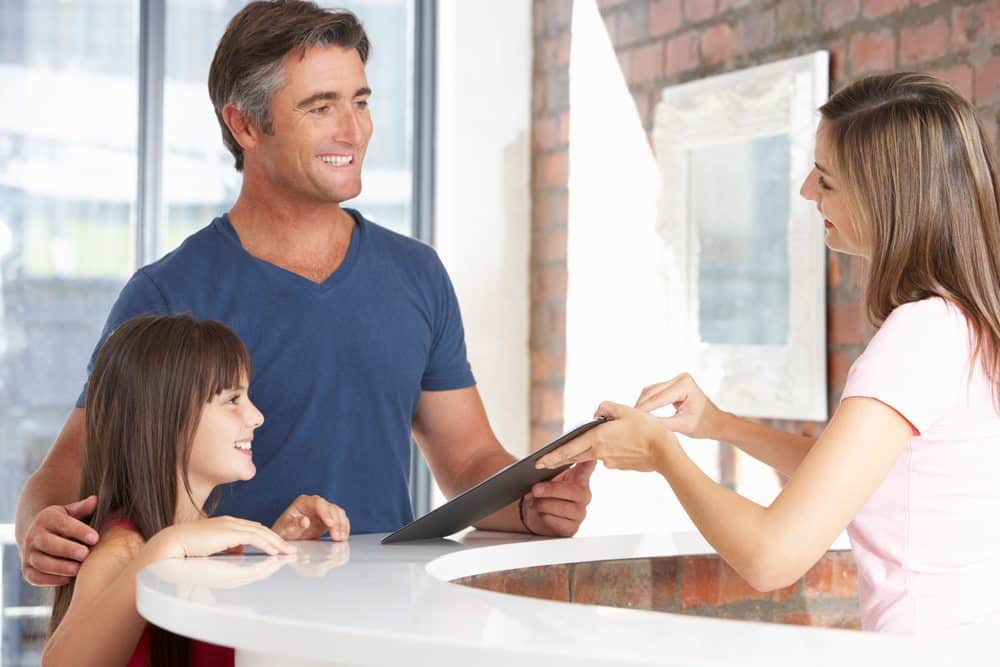 Santa Fe Dental
519 S Santa Fe Ave,
Edmond, OK 73003
(t) 405-844-6100
(f) 405-844-6172
Office Hours:
Monday: 8 am - 5pm
Tuesday: 8 am - 5pm
Wednesday: 7am -3pm
Thursday: 8 am - 5pm
Friday: 7am -3pm
Saturday: 7am -3pm
Thank you for selecting Santa Fe Dental to be your dentist in Edmond, Oklahoma. We happily accept new patients, referrals, and walk-ins whenever scheduling permits. Drs. Allen and Hansen offer our patients a wide range of preventive, cosmetic and restorative dental care services perfect for individuals of all ages.
For your convenience, we accept most major forms of insurance and all major credit cards. To schedule your next appointment for the most advanced dental care in Edmond, please contact us at 405-844-6100 or fill out the form at right.
New Patient Forms
In order to make your first visit with us as convenient as possible, you can download the forms below. We are excited to see you!
Santa Fe Dental
519 S Santa Fe Ave
Edmond, OK 73003
(t) 405-844-6100