Welcome to Santa Fe Dental
Welcome to Santa Fe Dental, the Edmond, Oklahoma dental practice of Drs. Mark Allen and Michael Hansen.
At Santa Fe Dental, our team of compassionate and experienced oral health professionals understands that you have a lot of choices when searching for a dentist in Edmond, OK. To ensure we meet and exceed our patients' expectations, we provide only the most advanced dental care possible. The oral health of you and your family matters, and Drs. Allen and Hansen value the trust our friends, family and neighbors have placed in the team at Santa Fe Dental to maintain and improve the oral health of our community.
We guarantee that the health and comfort of our patients will always come first - that's the Santa Fe Dental difference. Call or click today to schedule your next dental appointment with the Edmond family dentist that's the right choice for you and your family.
Improve Your Smile with Invisalign
Whether you want to improve the state of your child's smile or need adult braces, Invisalign offers a discreet, comfortable and effective alternative to traditional metal braces. Using custom-made aligners designed to perfectly contour to the shape of your teeth, Invisalign orthodontic treatments work to correct the position of crooked, misaligned, or crowded teeth. The aligners apply the pressure needed to gradually reposition your teeth into a straighter, healthier-looking smile. Once treatment has been completed, your smile will look, function, and feel better than ever before.
Unlike traditional metal braces that require the use of unsightly metal brackets and wires, Invisalign clear braces use transparent plastic aligners that are nearly invisible; meaning that most people will never know you're undergoing orthodontic treatment. Patients also remove their aligners during meals and when brushing, which allows you to continue eating your favorite foods and brushing and flossing like normal during your time of treatment. Click here to schedule your Free Invisalign Consultation with our Edmond, OK orthodontist, Dr. Michael Hansen, today!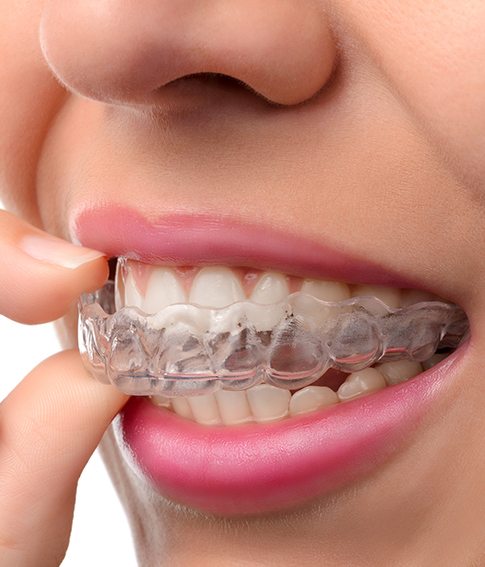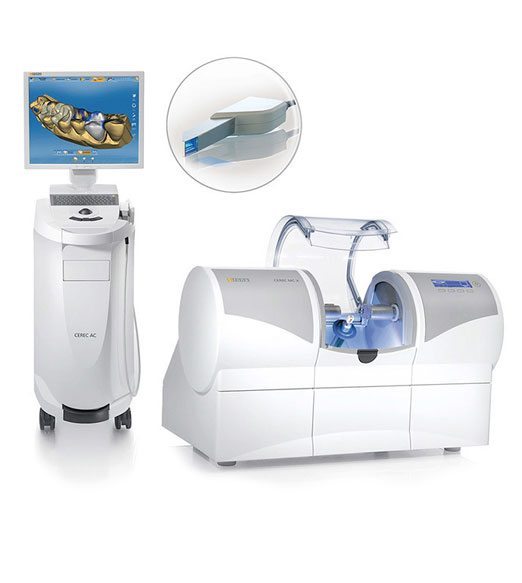 Years of crunching, munching and chewing on our favorite foods can damage even the healthiest of smiles. In cases where oral trauma, dental decay or an underlying health condition have caused permanent damage to the state of a patient's smile, our team at Santa Fe Dental may need to place a dental crown to help restore the function and form of a tooth. As CEREC dentist in Edmond, our doctors can restore the health of your smile in just one office visit with the use of CEREC same-day crowns!
A dental crown, a "tooth-shaped" cap that's placed over a damaged or decayed tooth, helps to restore the tooth's shape, size, and durability, while also improving the overall appearance and function of the tooth. Traditional dental crowns often take multiple office visits over several weeks to place. This process requires patients to wear temporary crowns and take time out of their busy schedules to complete. With CEREC crowns, our team at Santa Fe Dental can create and place a custom-made crown in just one office visit! This makes CEREC crowns an ideal choice for patients looking to save time while quickly restoring their smile back to health. Call or click today to schedule your consultation with one of our CEREC dentists.
The Outstanding Santa Fe Dental Team
When you come to Santa Fe Dental you will be treated with the best care possible.  Our professional and friendly team will make sure your visit is as comfortable as possible while providing the best dental care available. Please use the buttons below to read about our dedicated and compassionate doctors and team.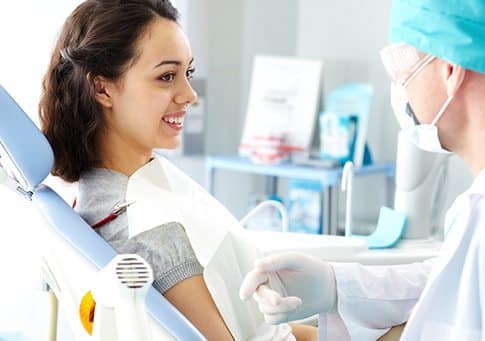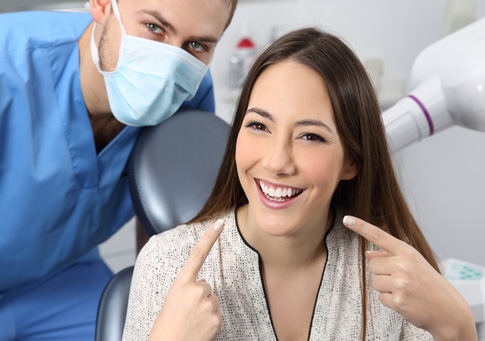 Our Patients Don't Need It!
Santa Fe Wellness Program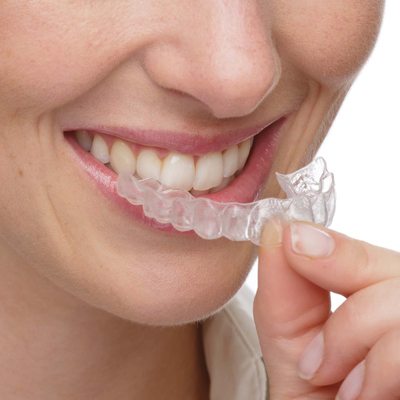 Invisalign
Wearing metal braces to straighten your teeth is no longer the only option. The Invisalign™...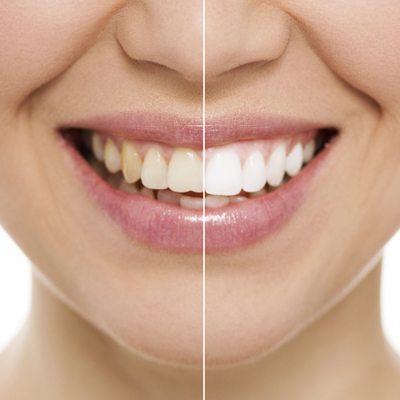 Whitening / Bleaching
One of the most popular cosmetic dental procedures at Santa Fe Dental is teeth whitening...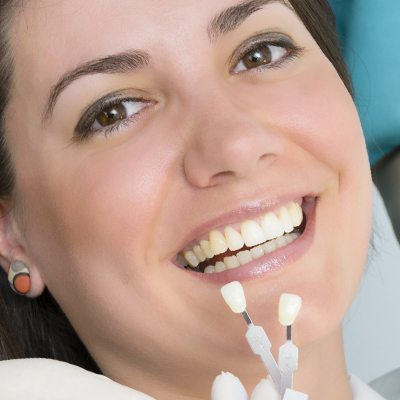 Porcelain Veneers
Ever wonder why celebrities have impossibly perfect teeth? The not-so secret secret is...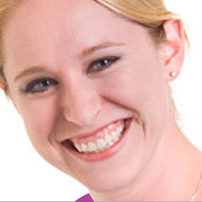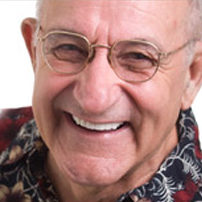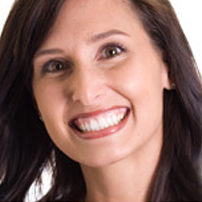 As your dentist in Edmond will tell you, toothbrushing is one of the most important habits you can develop to maintain marvelous oral health. Regular toothbrushing helps to remove plaque and food particles from the teeth and gums, reducing the risk of tooth decay and gum disease. However, not all toothbrushing methods are created equal.…
Read More

→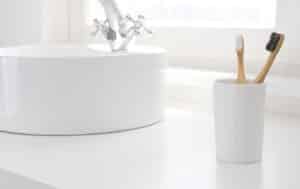 In the fight against plaque and dental decay, a toothbrush is your most essential tool. While most of the patients at our Edmond dental office brush daily to keep their teeth clean, not as many clean their toothbrushes as regularly. Let's look at the how and why you need to keep your toothbrush clean. Bacteria…
Read More

→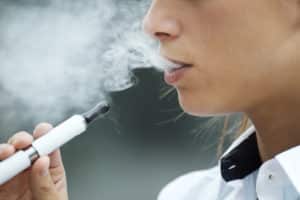 As more research about vaping emerges, it's becoming clear that the habit no longer offers the safer alternative to cigarette smoking as e-cigarette manufacturers maintain. In fact, at our Santa Fe dental office, we would counsel our patients to think of vaping and smoking as equally bad for their health. In addition to vaping causing…
Read More

→
Santa Fe Dental
519 S Santa Fe Ave
Edmond, OK 73003
(t) 405-844-6100