Posts Tagged 'family dentistry'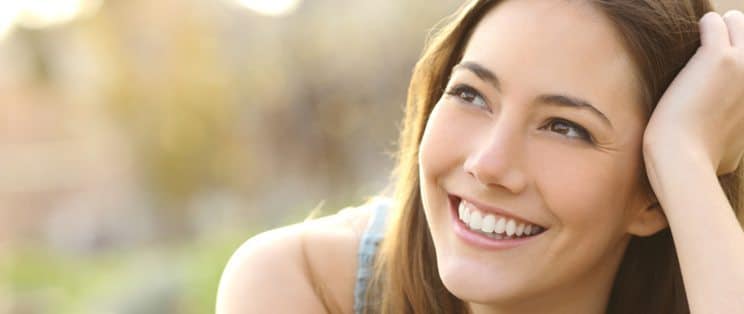 Santa Fe Dental, your Edmond, Oklahoma dentist of choice, cares for dental problems of all types, from those caused by bad habits to genetic and environmental factors. Last month we covered five common dental health problems that impact patients of all ages. Here are five more:
Toothache
Toothaches are painful and irritating. They are caused by a variety of problems like sensitivity, or cavities. Most causes can be managed by regular dental visits, and good oral hygiene. We can help manage the cause and relieve your pain.
Broken Permanent Tooth
Sports injuries, glassware, eating hard candy or chewing ice can result in a broken tooth. Sometimes this tooth can be saved, and if it can't, dental implants can be used to restore your smile. If you break a tooth, consult with one of our experts and evaluate your options.
Enamel Erosion
Some commonly consumed foods and drinks contain acids that attack the enamel and weaken the tooth structure. This causes sensitivity, chipping, and cracking. The doctors at Santa Fe Dental can help repair erosion, and can also reverse it with diet tips and special fluoride treatments.
Mouth Sores
These happen for a variety of reasons, and are typically uncomfortable. Usually, they go away on their own, and there are several over-the-counter topical solutions that relieve the pain. If you have a sore that has lasted longer than a couple of weeks, give us a call and we will get you in for an exam.
Overbite or Underbite
Usually due to an improperly developed jaw, or bad habits like thumb sucking, it can create problems speaking and chewing, as well as contribute to periodontal disease. The variety of treatments differ depending on the severity of the case, therefore you should consult with an orthodontic specialist at Corner Dental to determining the best treatment for you.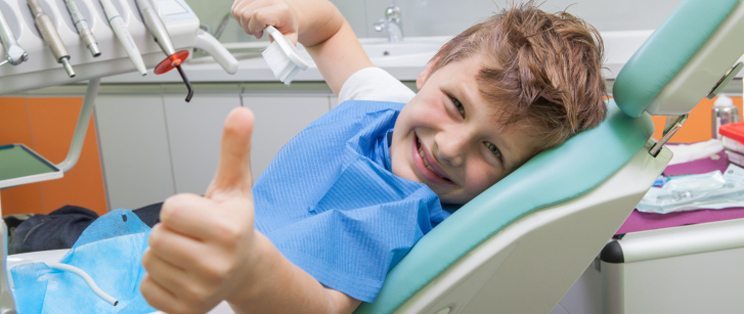 At Santa Fe Dental, your family dentist in Edmond, Oklahoma, many parents ask: "Do I need to floss my toddler's teeth"? The answer is yes!
Flossing can be the most overlooked part of keeping a child's teeth clean, one that is critically important in preventing cavities. Flossing is important because it enables you to clean between the teeth where the toothbrush cannot reach and where many cavities start. Once the primary teeth begin to touch together it is necessary to begin flossing.
With younger toddlers and preschool aged children the easiest way to floss is with a floss stick. These can be purchased at any drug store. The size of adult hands and children's mouths can make flossing difficult. Floss sticks allow you to get floss in between children's back teeth without having to stick your hands all the way to the back of their mouths. We recommend that parents floss their children's teeth until they are able to tie their own shoes.
The key to flossing a young child's teeth is going to be the flossing position. If you have two people available to help with flossing then that is ideal. Two people can floss a child's teeth in the knee to knee position. The two adults should sit facing each other with their knees almost touching. The child can sit in one adult's lap facing them. Then, the child can be leaned back onto the lap of the other adult providing easy access for flossing (and brushing).
Happy flossing!
Are you looking for a new family dentist in Edmond, OK? We are just the place for you. We understand that finding the right dentist office for your family can be tough, so we make things easier on you by helping you begin the process towards great oral care at home!
We understand that between busy schedules, kids' activities, and your own responsibilities, keeping track of everyone's smiles can be a challenge! Let's spend some time today looking at ways that you can improve your family's oral health simply by making it more of a priority in your house!
It Begins With YOU
Let's face it, your kids aren't going to be invested in their hygiene habits if you aren't. They are looking to their parents for guidance. I recently heard a story of a mother asking her child to put on a seatbelt. The child looked at the mother and replied, "But you don't wear yours!"
Kids notice everything, and they will be paying attention to your priorities. If you want your kids to prioritize their smiles, you must do the same!
Work Together
Beginning a great family dental plan involves working together. Maybe call a family meeting or simply begin the conversation around the dinner table one evening. Find out what your family thinks and then get started!
Allow the Kids to Help
Your kids have some great ideas, and they know what will motivate them! By giving your kids some ownership over the plan, you will see a group of kids who are much more willing to participate!
Create a Plan
Begin by creating a plan for your family. Each family needs to work on different things. Maybe your plan will involve waking up 10 minutes earlier so that everyone has a chance to brush thoroughly in the morning. Or maybe your family needs to work on brushing for longer periods of time, so you will be installing a timer in the bathroom.
Evaluate where you need improvement, and work from there! Your kids will help, and you will be surprised at how easy it is to get moving towards a healthier family.
Look for Ways to Improve
Even after your family has implemented a new plan of action, there will always be areas to improve. Once the actual hygiene routine is as it should be (morning and evening brushings lasting two minutes per session and an evening flossing), begin to look for other areas of improvement!
Snacks
The snacks you keep in your house could be having a huge impact on your kiddos! Snacks that are full of starches and sugar will affect their overall oral health. Get rid of some of that junk and make a move towards fresh fruits and vegetables as an after-school snack!
Beverages
Much like snack food, the beverages you keep will impact oral health. We have spoken about this before, but we cannot emphasize it enough! Juices, sports drinks, and soda are NOT good for routine consumption by ANYONE in your house, especially not your kids!
Try drinking more water throughout the day, and provide milk during meal times. This one switch can SAVE YOUR KIDS' TEETH!
Routine
Finally, evaluate your routine regularly. It's easy to begin a routine and then let it slack, so check back on a regular basis to make sure that your original plan is still working for you and your family. Adjust your routine as needed to ensure that everyone in your house has the time and opportunity to take great care of their smiles!
Let US Be Involved
We love family dentistry here at Santa Fe Dental. We would love to be involved in this process. Please let us know what questions you have, and set up appointments for your family so that we can check those smiles!
We are Here to Help
We are here to help. We know all about creating family routines and which hygiene habits should be highlighted. All you have to do is ask! Better yet, get your kids involved, and let them ask! Teach them to be advocates for their smiles at a young age, and you'll reap the benefits for years to come.
We Have Solutions
We have the solutions that every family needs. We can take care of teeth from the time they first pop on the scene until they are no longer viable at a very old age. We offer exams, orthodontics, sedation, etc. to ensure that every member of your family gets exactly what they need when they need it.
Don't spend another day worrying about how to improve your family's oral health. It all begins with a phone call! Set up an appointment or consultation today, and let us help you make the changes you need! Contact us today to get started. We can't wait to get to know you and your entire crew!