Santa Fe Procedural Changes
We have new changes to our procedures to ensure the safety of our patients and staff.
Screening
We screen our employees before each workday with an infrared thermometer to check for fever and pulse oximeter to check blood oxygen levels (one of the first signs of coronavirus infection) and require self-reporting of any symptoms.
We will be screening our patients in the same way.  We will also be asking you some important screening questions to ensure that we serve our patients in the best and safest way possible. 
Check-In Changes at Our Office
We ask that our patients text our office at (405) 844-6100 when they arrive in our parking lot for their appointment. We will text you back when the doctor or hygienist is ready for you so you can walk right into your treatment room.   
We've removed the chairs from our waiting room to avoid congregating there.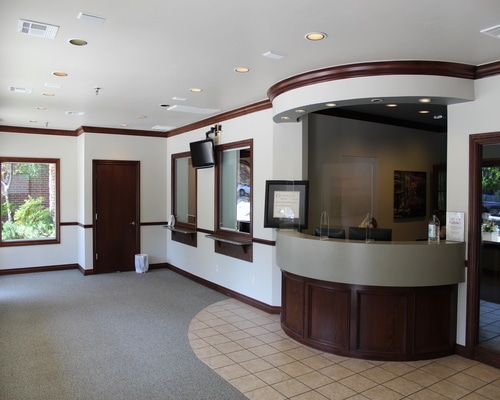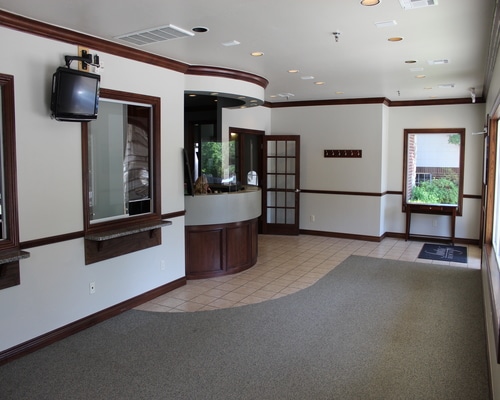 Office Changes
Your treatment room has had some changes.  You will see plastic barrier doors to get into the treatment room. This is to prevent the very low possibility of germs spreading to other rooms.  You may also see a HEPA filter with UV component to kill any airborne germs.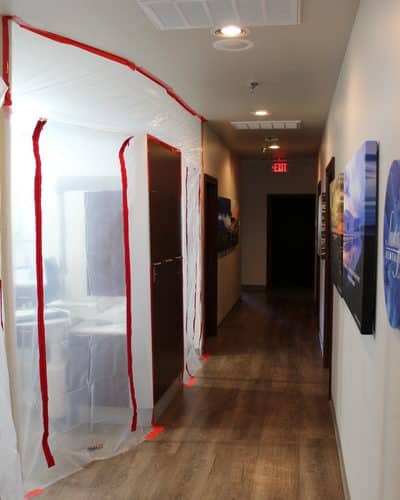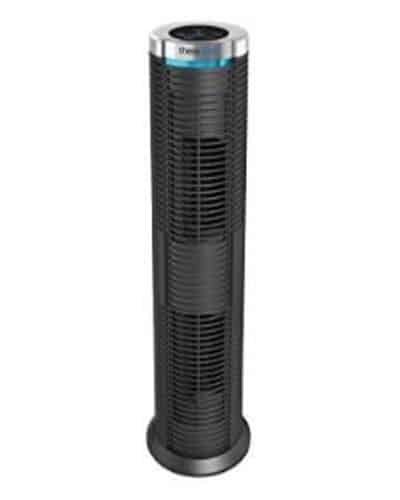 We will be dressed differently. 
We will be wearing different masks, gowns, and other garbs that will best protect you and us in this COVID environment.  We have taken great care to acquire and use all the appropriate PPE. 
Our front desk will have barriers up for added protection.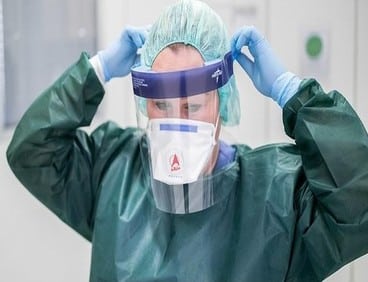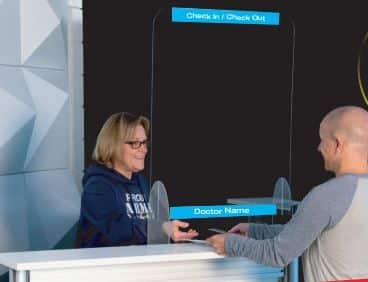 We have added time to each procedure to be able to properly put on and take off our PPE and thoroughly sterilize the room.  For the near future, we will have fewer spots in which to see patients and a large number of patients whose appointments were canceled over the last several weeks.  We will be triaging and prioritizing patients. Your appointment may be postponed but will not be forgotten. We appreciate your patience during these difficult times. 
Your bi-annual Doctor exams during your cleanings will be different.
In an effort to control the potential carrying of COVID through the office, we have divided the office into a Doctor side, a Hygiene side, and a Business Team side.  To keep interactions between these teams at an absolute minimum we will have one Doctor per day performing the exams in Hygiene.  This means that for your routine exam, you may not see your regular doctor.  If there is a dental problem discovered during this exam, know that you will still be able to see your regular doctor to have it fixed.  Rest assured that our Doctors are very calibrated with each other, have the same treatment philosophies, and take a team approach to your care, discussing the best approach to care amongst themselves to give you the best care.  This will not change.